Let's file this under "people we wish were clients." The Oru Kayak is a stylish, foldable kayak. We sponsored Oru on Kickstarter some months ago, it arrived on Tuesday, and we assembled it on Wednesday. As advertised, it is a super-gorgeous product, and easy to use. Full disclosure, it took three adults 30 minutes to get it right, and there were some instances where the instructions were inaccurate, but really these are minor quibbles – the Oru Kayak really is light, portable, easy to assemble, and gorgeous. It comes shipped by UPS or whoever, in a standard box.
Assembly step 1: Shipped in-box.
Once unboxed, you'll see that this origami-inspired kayak folds into a compact carrying case. Ultimately, this is how you'll carry it around (from your trunk, I guess) to the lake. Or in my case, how I'll carry it down the street to the kayak launch at Valentino Pier in Red Hook.
Step 2: Unboxed! The top of the "box" comes off, you set it aside (it becomes the seat later) and get to work.
Step 3: Unboxed, seat removed. The Oru Kayak unfolded looks like origami.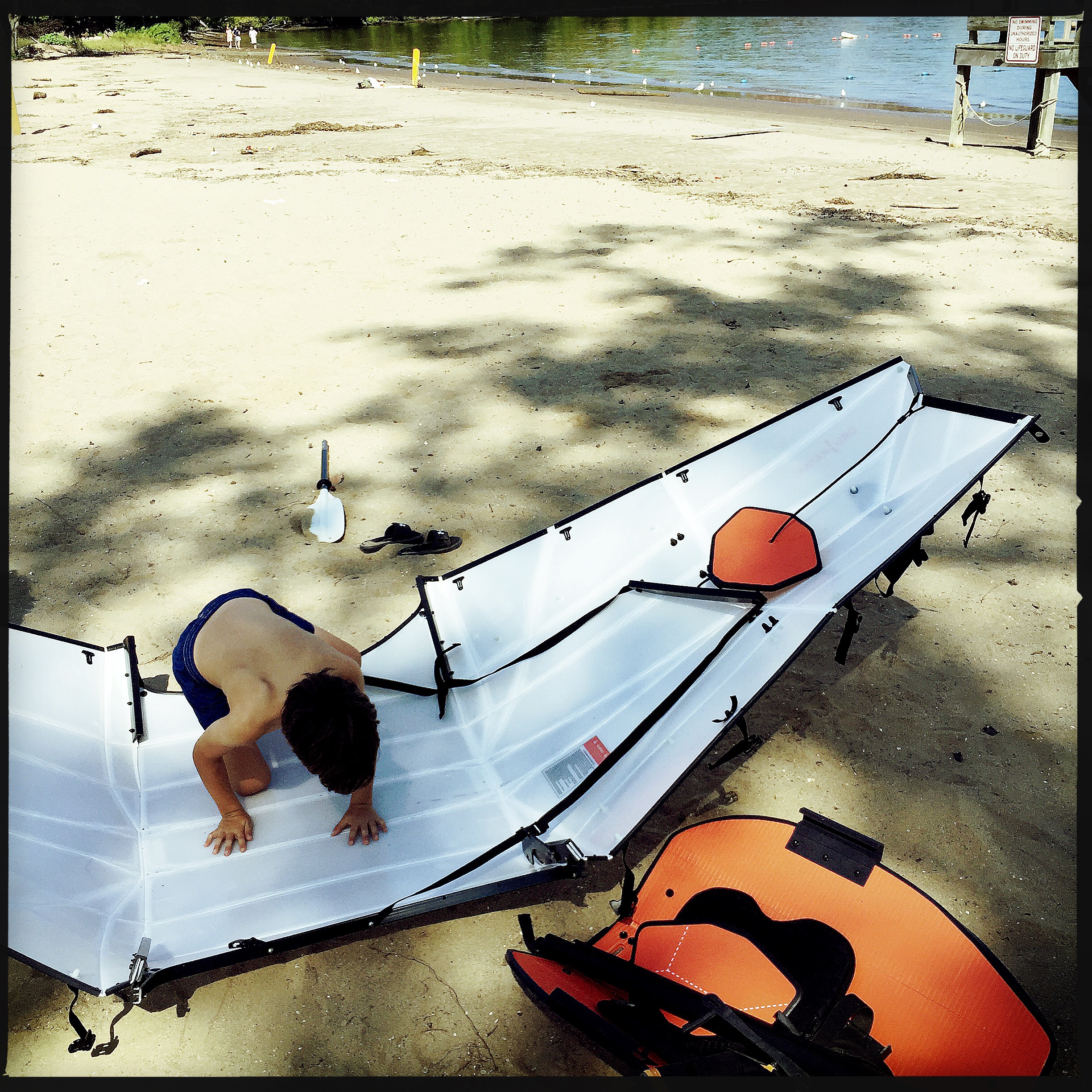 Step 4: Origami! Julie Eydman and I got to work, flattening it out and then refolding it to create something closer to a boat.
Step 5: Unfolded, and taking shape.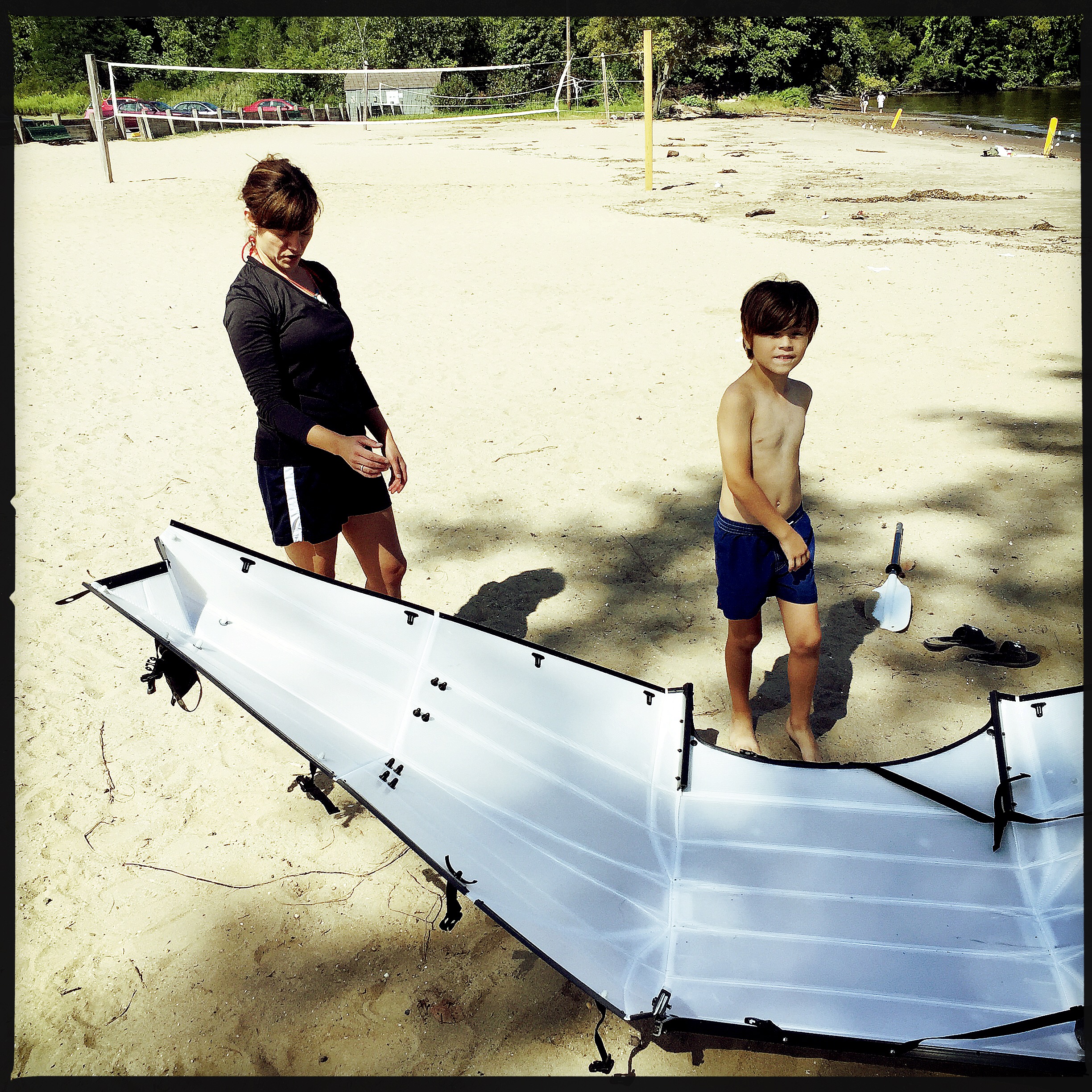 Step 6: Just like a kayak! It's almost there. Oru Kayak assembly step 7 – getting sea-worthy.
Step 7: Bow clearly forming. And finally, a sea-worthy kayak. On our conference room table in 29th St. So this begs the question – will I kayak to work? Oku Kayak fully assembled for the first time.
Step 8: Fully-assembled, and we're off!