Mason Interactive News & Big Plans for 2014. We're excited about 2014! We're excited to help our existing clients mitigate the titanic shift to social and mobile media consumption. We've got some new faces we can't wait to introduce you to, as well as some shiny, new marketing services (Social Media & Branding).
It's a crazy time, and I think it's nearly impossible to be bored here, on 29th St, in 2014, in this industry. 2013 was the year mobile internet traffic finally crossed the threshold from being something we'd have to worry about one day, to something we needed to address right now. If your website isn't yet optimized for mobile, let's talk about it soon.
About the Logo: The new logo was inspired by vintage menswear magazine logos from Adam, Esquire and the Sears Roebuck designed in a custom typeface, and the colors were chosen to be playful, driven, and purple (purple being the favorite color of a special contributor).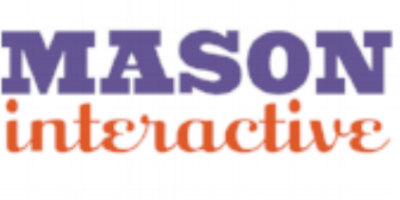 About the Website: Development was spearheaded by Piper Flusser, our Creative Director. The new website features a responsive design (it'll re-size depending on your screen's width) with vertical scroll. Chosen for it's emphasis on images with visual navigation, social sharing as well as having a mobile friendly, our new site invites you into our office, as all featured photos on were taken in our office. Anyone who has been to our office has seen our array of vintage newspaper and magazine ads by 'Mason'-named companies adorning the walls. Prominently featuring these vintage ad images on our homepage in a modern/minimalist gallery style speaks to our agency's emphasis on providing heritage white-glove service to each of our clients in our very modern-day industry.