Our fourth event is in the books, and honestly I enjoyed it more than ever.
Because it wasn't at Google, we were allowed to branch out a little bit. Kelly Faller kicked us off, I presented as though I was a Google employee – our rep went on maternity leave a bit early, and I covered, The Micro Influencer Hitha Palepu wowed the room with fantastic advice – and 45 minutes fo straight Q @ A! – before lunch.
After lunch, we ran a quiz, Adrian Padron spoke about deep tactics, and then Vadim Grinberg came and spoke for 1+ hours about helping to make Dagne Dover the best work bag company, and beyond.
Thank you everyone who attended! We sincerely appreciate it.
Micro Influencer Hitha Palepu addressing 30+ CMO's, VP's and Directors on March 27th at Mason Interactive's Lunch and Learn.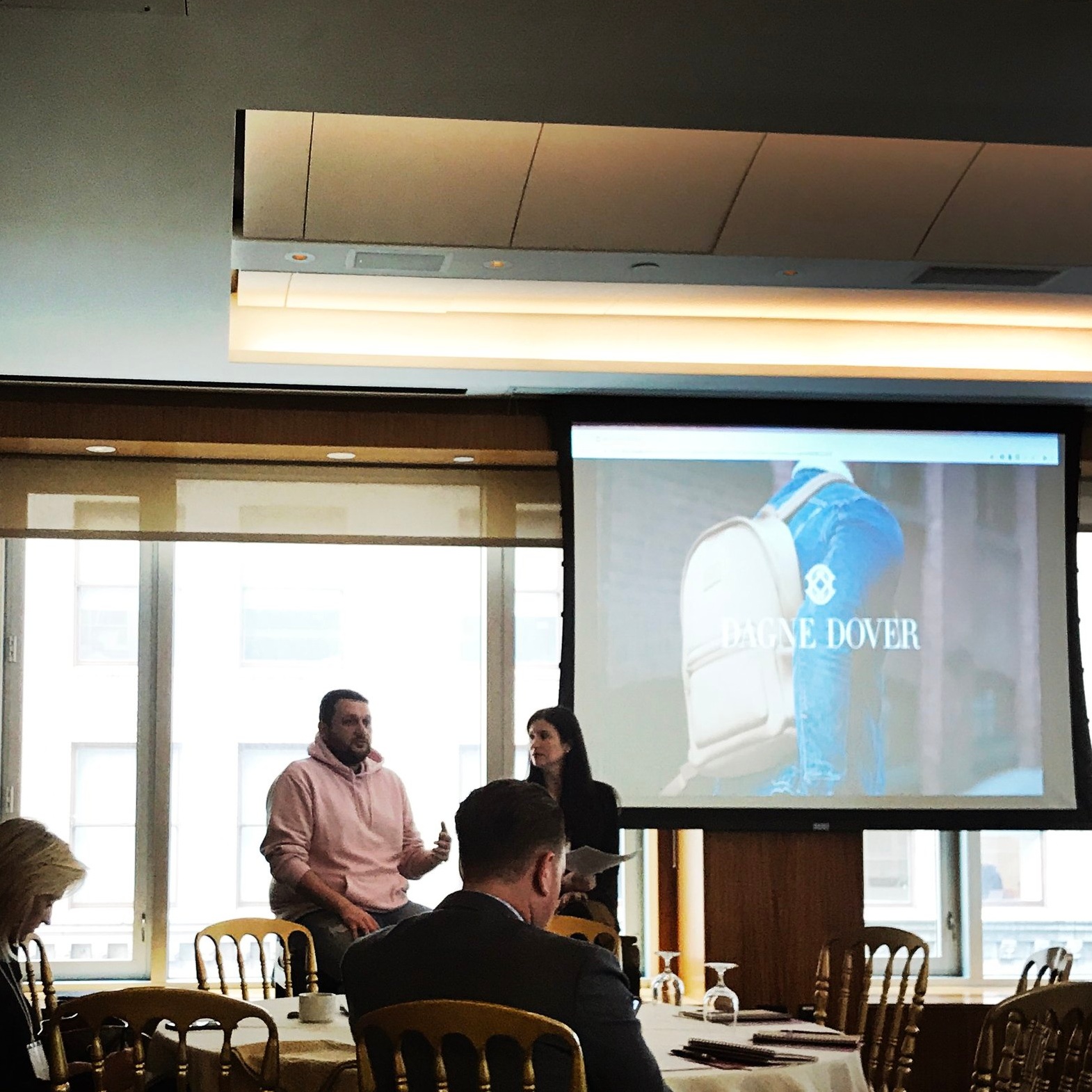 Vadim Grinberg, VP of Consumer Growth & Insight at Dagne Dover with Kelly Faller, our VP of Marketing Communications.